THE TASTING ROOM IS OPEN
TUESDAY, THURSDAY, FRIDAY FROM 1-4PM
RESERVATION REQUIRED
EMAIL INFO@COASTALBLACK.CA FOR RESERVATIONS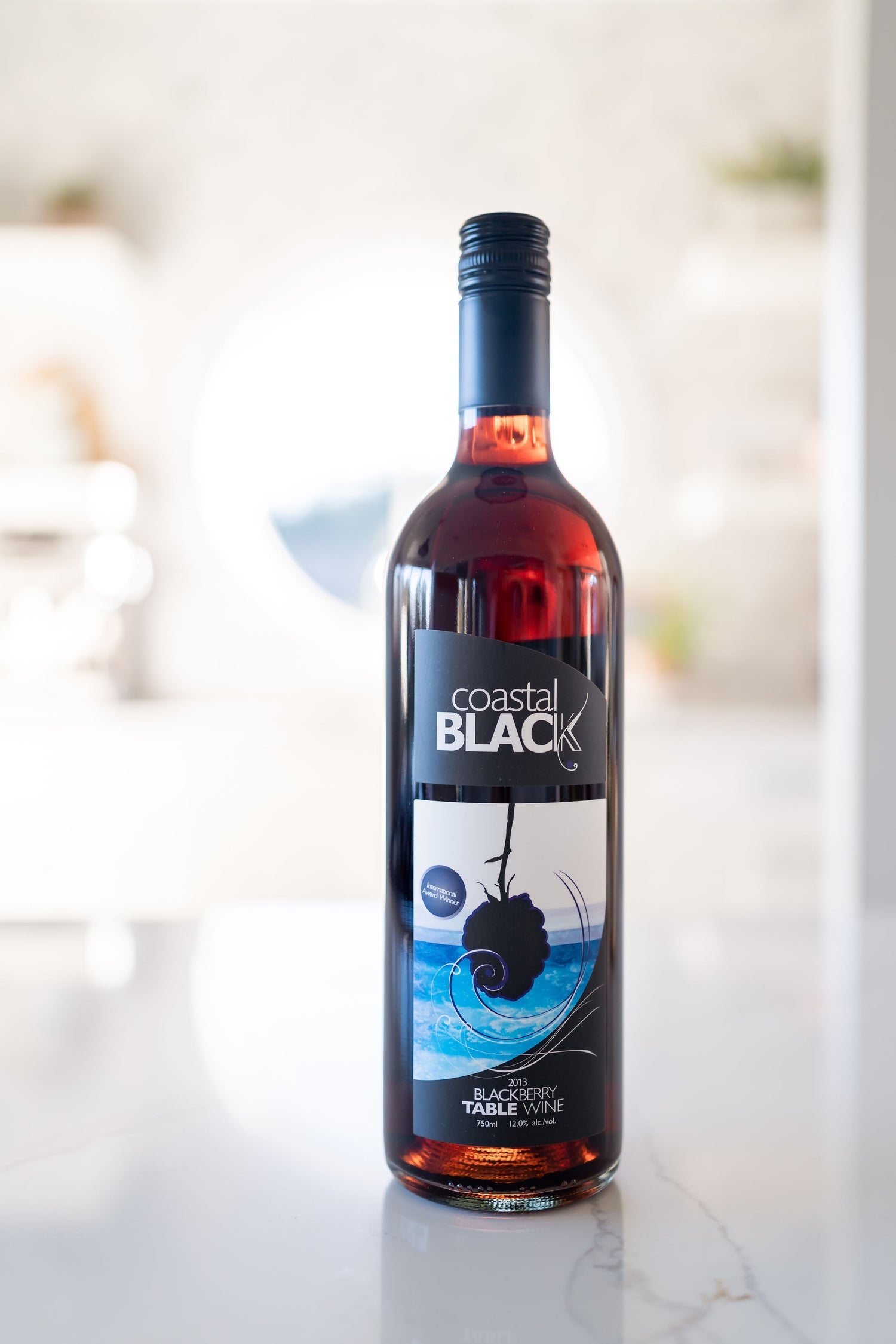 Blackberry Table Wine is back in stock!
Our Blackberry wine has a bold berry flavor partnered perfectly with caramel and oak on the finish.  A great accompaniment to smoked salmon or steak or any social gathering!
More info
Come Explore
Located in Black Creek, BC, Coastal Black is an award winning estate fruit winery and cidery nestled at the base of Mt. Washington on the outskirts of the beautiful Comox Valley. Our family farm is made up of four generations living and working together to produce product of the highest standard, whether it be wine, cider, fresh market fruit, veggies and raw honey. Come visit our tasting room today!
Our unique fruit wines, meads and ciders are fun, easy drinking & the perfect drinks to share with family & friends. Our wines and ciders are available to buy online, in person at our winery, or select locations across B.C.
BLUEBERRY MEAD

Our Blueberry Mead is a delicious melomel (fruit infused honey wine) both the berry and florally honey flavour comes through on the palate

Alcohol content
12% alc

How to serve it
chilled

Pairs well with
cheese dish, also makes a wonderful base for an 'adult' version of a fruit salad

EXPLORE WINES
Pumpkin Fest

Coastal Black will be Celebrating their Annual Pumpkin Fest this Fall! As we celebrate Pumpkins and Fall Family Fun we will have a all kinds of attractions for you to enjoy this October. Enjoy picking your Pumpkins in the field, wandering the Corn Mazes, visiting the Mini Western Town, taking a ride on our Wagon Ride, exploring the Hay Bale Maze, saying hello to the Barnyard Animals, and playing festive Fall Games. We look forward to seeing you this Fall! 

Raw Honey

Big D's Bees Honey produces Fireweed Honey, Wildflower Honey, Creamy Honey, Creamy Cinnamon Honey, Cocoa Honey, and seasonal honeys like Pumpkin Spice, which are sold at some major grocery chains on Vancouver Island, along with Health Food Stores and Farmers Markets.  Visit www.bigdsbees.com for more details.

GET IT ON THE SWEETNESS

Tulip Fest

Coastal Black Tulip Fest is Blooms April/May 2023 Coastal Black Tulip Fest is the first Annual Tulip Festival on Vancouver Island. We have hand planted over 14 varieties of Tulips and Daffodils in our 2 acre field for you to enjoy and take memorable photos in. We will have bouquets of flowers available for purchase at the event. Guests will experience "Springtime on the Farm," by visiting our newborn animals, playing games, exploring the Hay Bale Maze, shooting our Potato Launchers, meeting the Forest Fairy, and many other activities. Dates for the event are still to be decided by the Tulips. More details to come.

STAY IN THE KNOW